DIY Tablet Making | Tin Can Dried Flower Scented Candle
Beautiful iron canister dried flower scented candles can be made by following the instructions on the tablet. Take your handcrafted scented candle home, light it up, and let the pleasant fragrance spread throughout the room. Even without lighting it, the dried flower scented candle infused with essential oils still provides a delightful aroma.
DIY Tablet Making | Tin Can Dried Flower Scented Candle
Small Tips
✨Fragrance Candle Knowledge Guidebook✨
Fragrance and candles have always been closely associated, but did you know that many candles on the market are a blend of paraffin wax and soy wax? Why not make them entirely from soy wax, which is more natural and better? The reason is that soy wax has a relatively low melting point, and it may melt when exposed to heat, resulting in an uneven surface. On the other hand, paraffin wax has a higher hardness and melting point, so when blended, the candles have a more consistent appearance and can last longer. However, paraffin wax candles tend to produce more soot when burned, so it is still recommended to use candles made from pure soy wax.


Dried flower scented candles have a unique beauty to them, with different flowers and colors combined and woven together using natural soy wax and fragrance essential oils. By adding fragrance essential oils to the candles, they can diffuse their aroma even without being lit, making them perfect for enhancing the ambiance of your home. Whether placed in a small corner or prominently displayed, they create a visual and olfactory feast, serving as a cherished collection that the designer helps you create to adorn your own home.
DIY Tablet Making | Tin Can Dried Flower Scented Candle
The process
During the process of making dried flower scented candles, we provide a variety of different types of essential oils, including floral, fruity, and unique blended oils. You can experience the fragrance during the process and choose your favorite scents. We will also guide you on how to design your own little garden by arranging the flowers. Follow the step-by-step instructions on the tablet to complete the creation!


DIY Tablet Making | Tin Can Dried Flower Scented Candle
Handmade Experience and Finished Product
We will prepare a variety of iron cans for participants to choose from. The finished products are beautiful and can be unique handmade gifts for others. Sometimes, participants find it hard to part with their creations. Now, let's appreciate these beautiful works!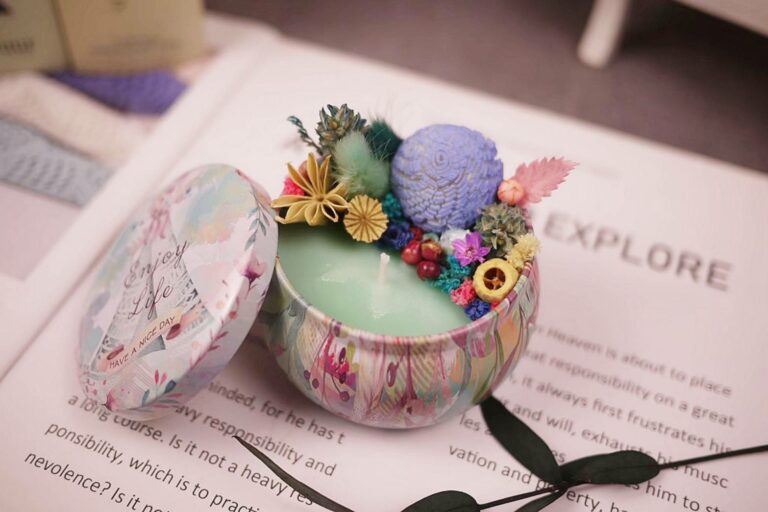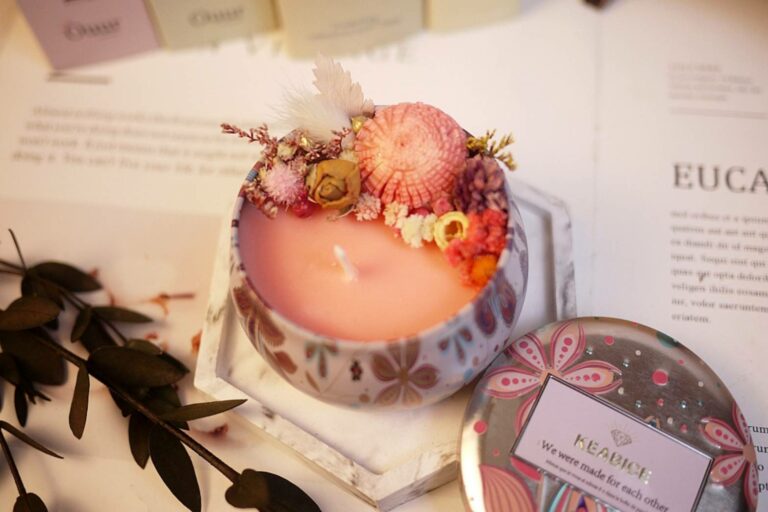 Course Techniques
A good method for easily coloring candles is to use candle dyes or color blocks. You can add candle dye or color blocks to the melted wax and mix it until the desired color is achieved. If you want to blend different colors, you can melt each color of candle dye or color block separately, then mix them together in proportion and stir well. Remember to do a small test color first and adjust the color intensity as needed.
The secret tips of flower arrangement are revealed in the tablet tutorial.
Course content:
Introduction to dried flower materials.
Methods for fragrance blending and color mixing.
Techniques for layering floral materials.
How to Capture Instagram-Worthy Photos
Tablet Tutorial Content
Experience activity, exquisite dried flower candle x1, on-site tools and materials, packaging bag, self-service for red or green tea beverage.
location121, Section 2, Hankou Street, Wanhua District, Taipei City, 108, Taiwan.
Transportation: Take the MRT (Mass Rapid Transit) and get off at Ximen Station, which is served by the Green Line and Blue Line. Take Exit 6 and turn left onto Zhonghua Road. Walk straight for about 5 minutes until you reach Hankou Street Section 2. Turn left and continue walking for approximately 7 minutes. The venue is located next to the Ciyun Temple, a historic site.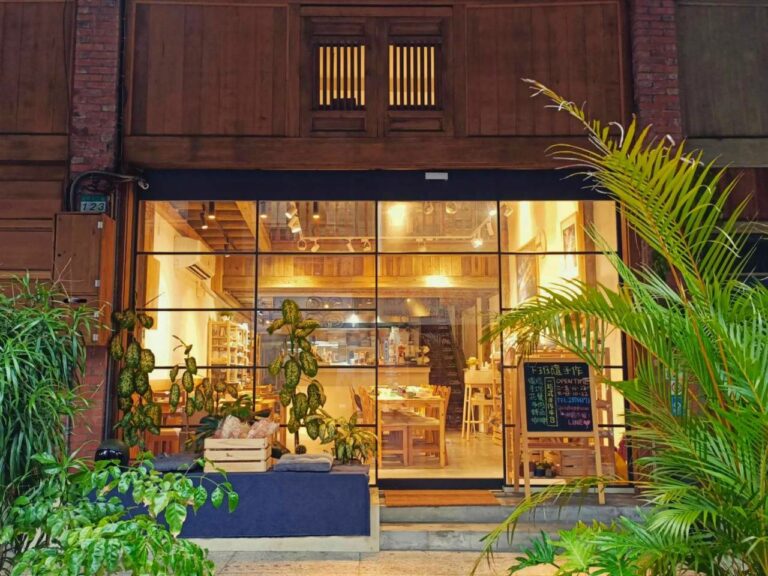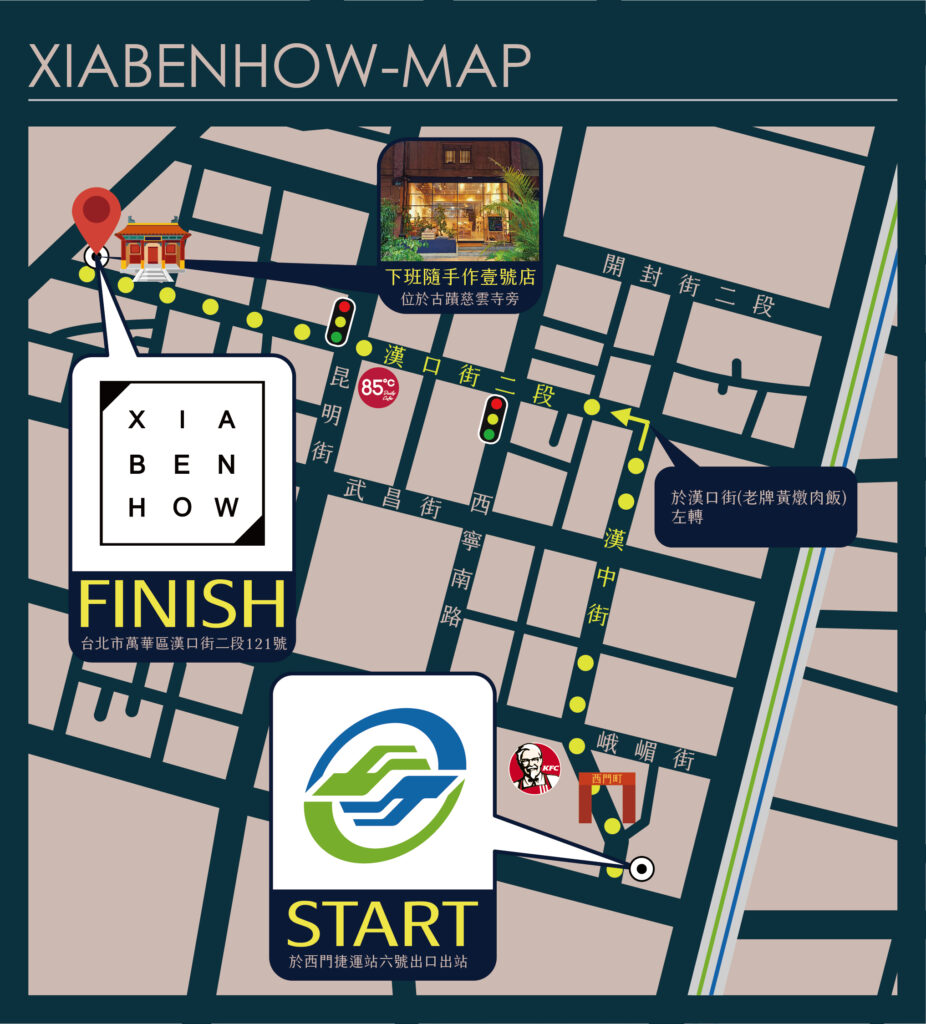 Ticket Purchase Information
Ticket Types Description
・平板教學優待票 NT$ 590(課程 NT$ 650)
Notice
After completing the order and checkout process, the purchase details serve as proof of registration, and no physical ticket will be sent.
After completing the payment, if you are unable to attend or need to reschedule, please contact us in advance by visiting our Facebook fan page or calling us at (02) 2371-4171. The following rules apply:
According to the regulations published by the Consumer Protection Committee of the Executive Yuan, refunds will be processed in accordance with Article 9, Paragraph 1, Subparagraph 4 of the Supplementary Education and Continuing Education Act, and in accordance with Article 33 of the Regulations for Short-Term Cram Schools.
A. Refund requests made at least sixty days before the course start date will be eligible for a refund of approximately 95% of the total paid fee as agreed upon.
B. Refund requests made between the 59th and 8th day before the course start date will be eligible for a refund of approximately 90% of the total paid fee as agreed upon.
C. Refund requests made by students between the 7th and 1st day before the course start date will be eligible for a refund of approximately 80% of the total paid fee as agreed upon.
If you need to reschedule, you must do so within 2 months from the original course date and inform us proactively of your preferred rescheduled session. Failure to notify us will be considered as forfeiture, and if you are unable to accommodate the rescheduled time, please choose the refund option.
No refunds or rescheduling will be allowed on the day of the course. As the materials and venue have been prepared specifically for your attendance, failure to attend the course will be considered as forfeiture.
To ensure the rights of other participants, any student who arrives more than 15 minutes late on the scheduled day will be considered as forfeiting their attendance.
Please contact us for refund requests and provide your bank account number and account holder name. All refunds will be processed through cash transfer.
Participation is limited to ticket holders only. Those without tickets are not allowed to enter or participate unless it is a parent-child activity with children under 10 years old. In this case, there is no restriction. Accompanying individuals will be required to pay an additional $199 on-site to access the tablet content and enjoy complimentary green or black tea beverages.
Participants must be at least 10 years old to register for this activity.
Please arrive on time for the event. To ensure a smooth experience, please be mindful not to be late.
Food and beverages are not allowed in the workshop area. However, this course includes self-service red or green tea for your enjoyment.
Participants are expected to comply with the rules of the venue and follow the instructions of the on-site staff.
In the event of force majeure such as natural disasters, beyond one's control, we will proactively contact participants regarding rescheduling or refund options.
During the experiential activity, the organizer will take side photos as needed and upload them to Xiabenhow's social media platforms. The organizer may use photos or videos containing your likeness for activity records or other promotional purposes related to enrollment.
If you prefer not to be photographed, please inform the staff on-site during the activity. We will take note of your request and make special arrangements accordingly.

about xiabenhow
Perhaps the length of life should not be measured from birth to death, but rather by the accumulation of joyful and worthwhile moments, second by second, as perceived by oneself.
Xiabenhow , Formed by a group of designers who are passionate about life and creativity, we pursue a life of beauty beyond work hours. We have decided to share more of our passion for life and aesthetics with others.
With the aim of enriching our experience of life, we extend our passion for handcrafting through teaching. Our team of designers comes up with creative ideas, while our skilled handcrafting instructors develop a wide range of products. We have created 17 categories and over 60 types of handcrafting courses, along with unique handcrafted design products. We want to provide an opportunity for everyone, even those new to handcrafting, to unleash their creativity and discover their hidden artistic talents with ease and joy.
Xiabenhow, Handcrafting enriches every moment of your life, bringing a sense of fulfillment and accomplishment.