手作課程 | 日本樹脂龜背葉水晶花
樹脂的手作應用
療癒讓人心曠神怡的龜背葉也能透過你的巧手做出喔!透過日本樹脂容易塑形硬化的作用,加上速乾樹脂沾染顏色,創造出美麗的蘋果綠最後加以塑形成為透亮的龜背葉水晶花成為家中美麗的擺飾。
手作課程 | 日本樹脂龜背葉水晶花
Small Tips
水晶花是一種晶瑩透亮的樹脂做成的花,能夠長久保存。因為晶瑩剔透,故名為水晶花。源於美國,後傳進亞洲日本、並迅速風靡韓國、台灣地區,透過樹脂的特性仿製出千姿百態的鮮花和盆花,水晶花色彩艷麗、晶瑩剔透,在強光下會產生晶瑩透亮的視覺效果。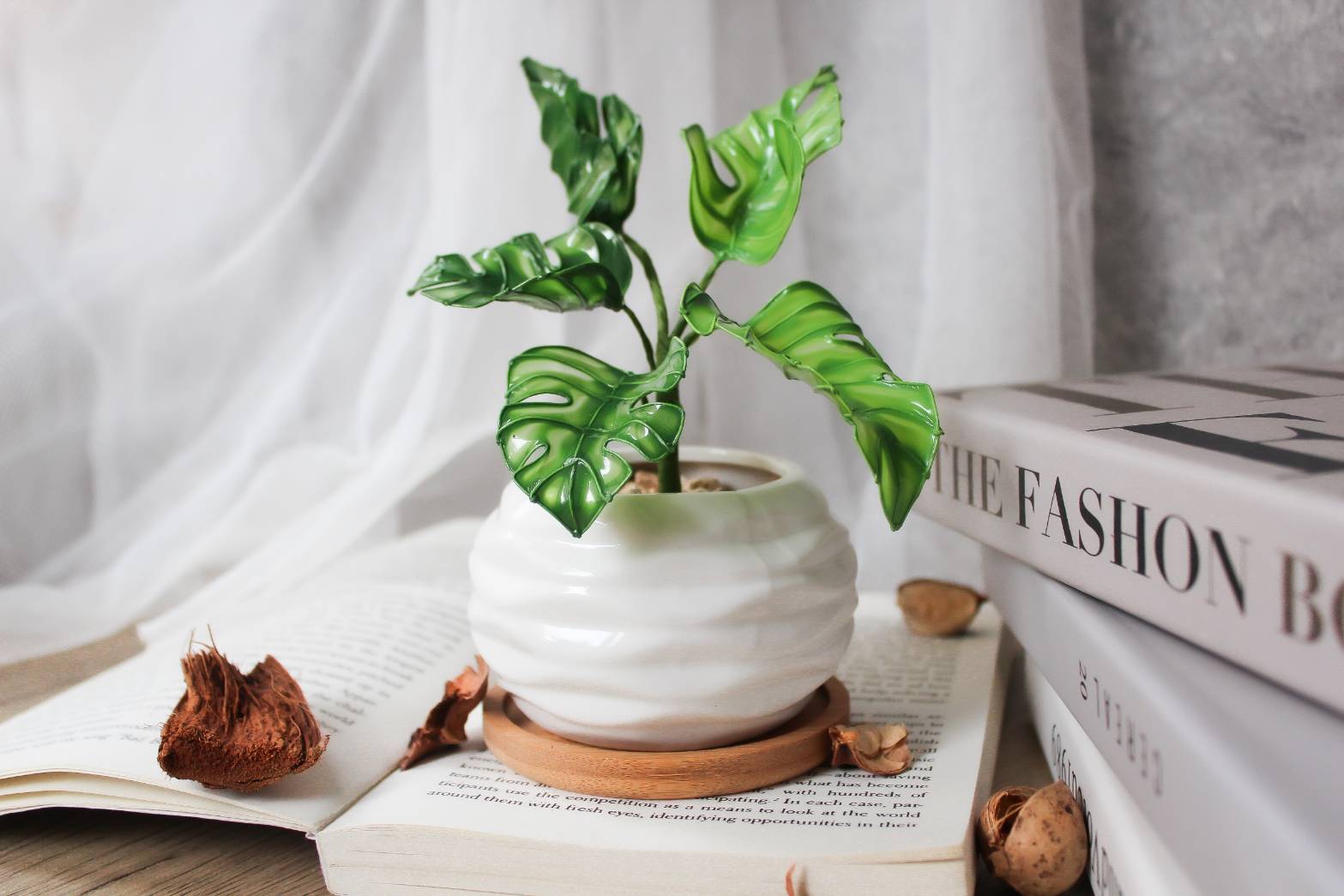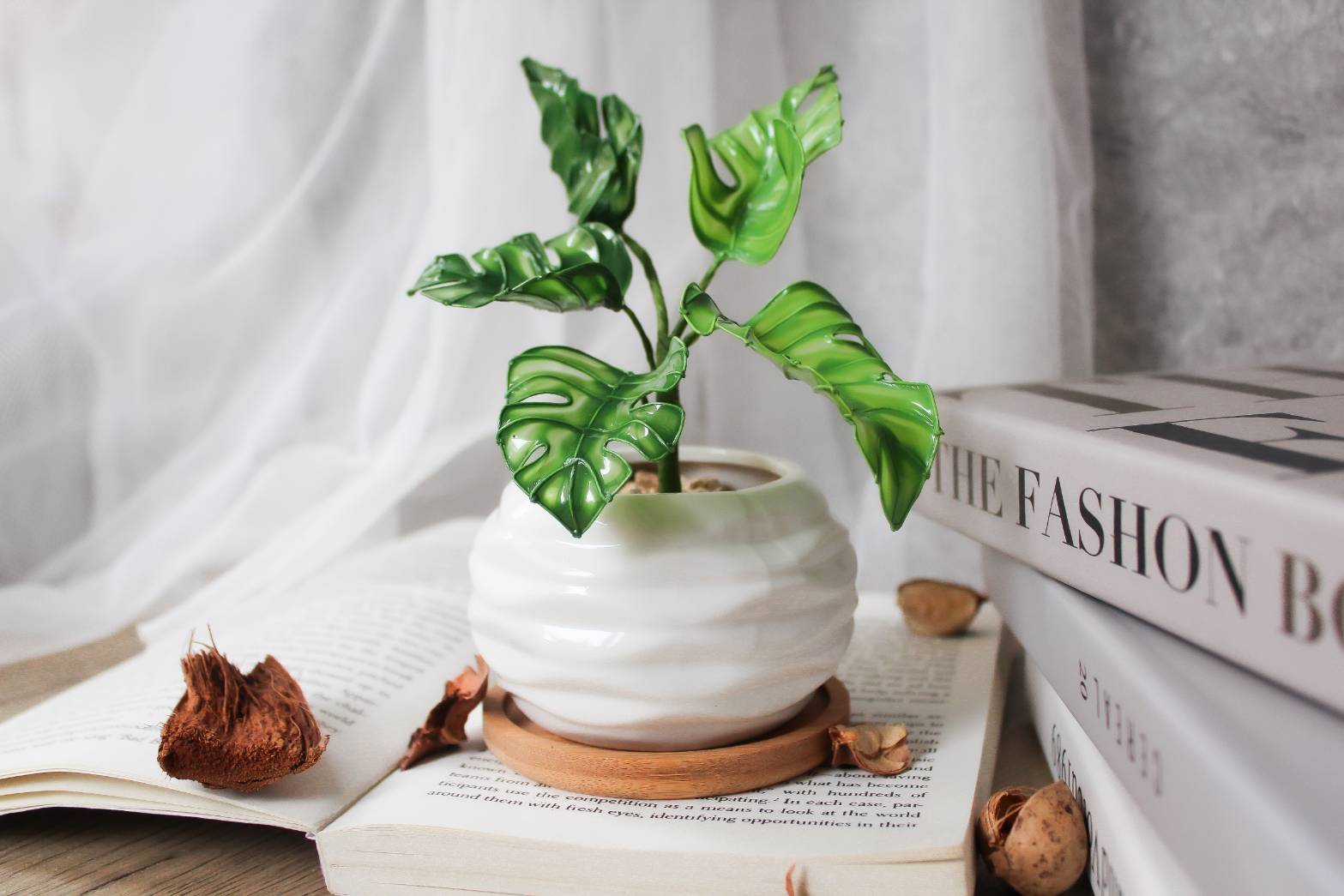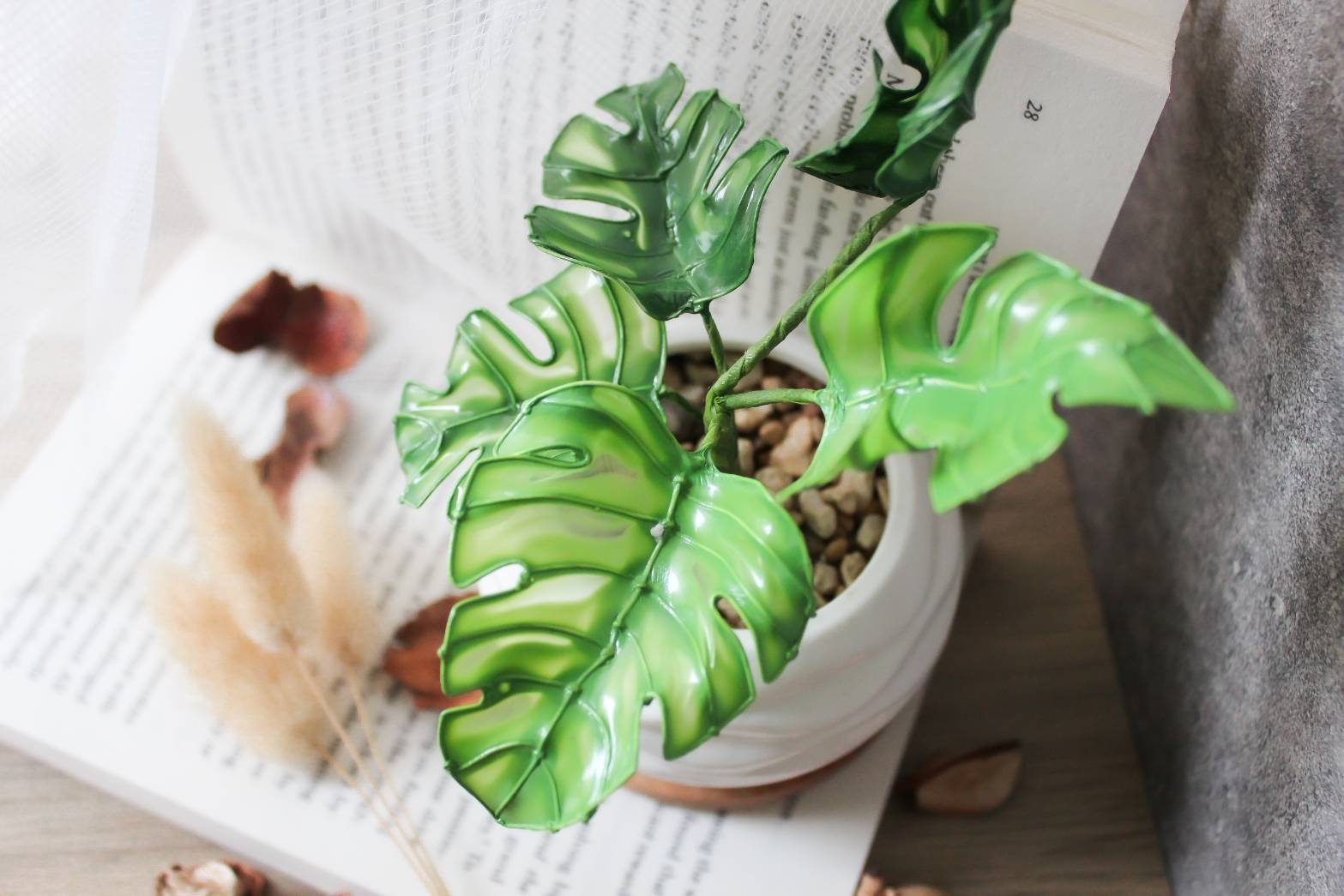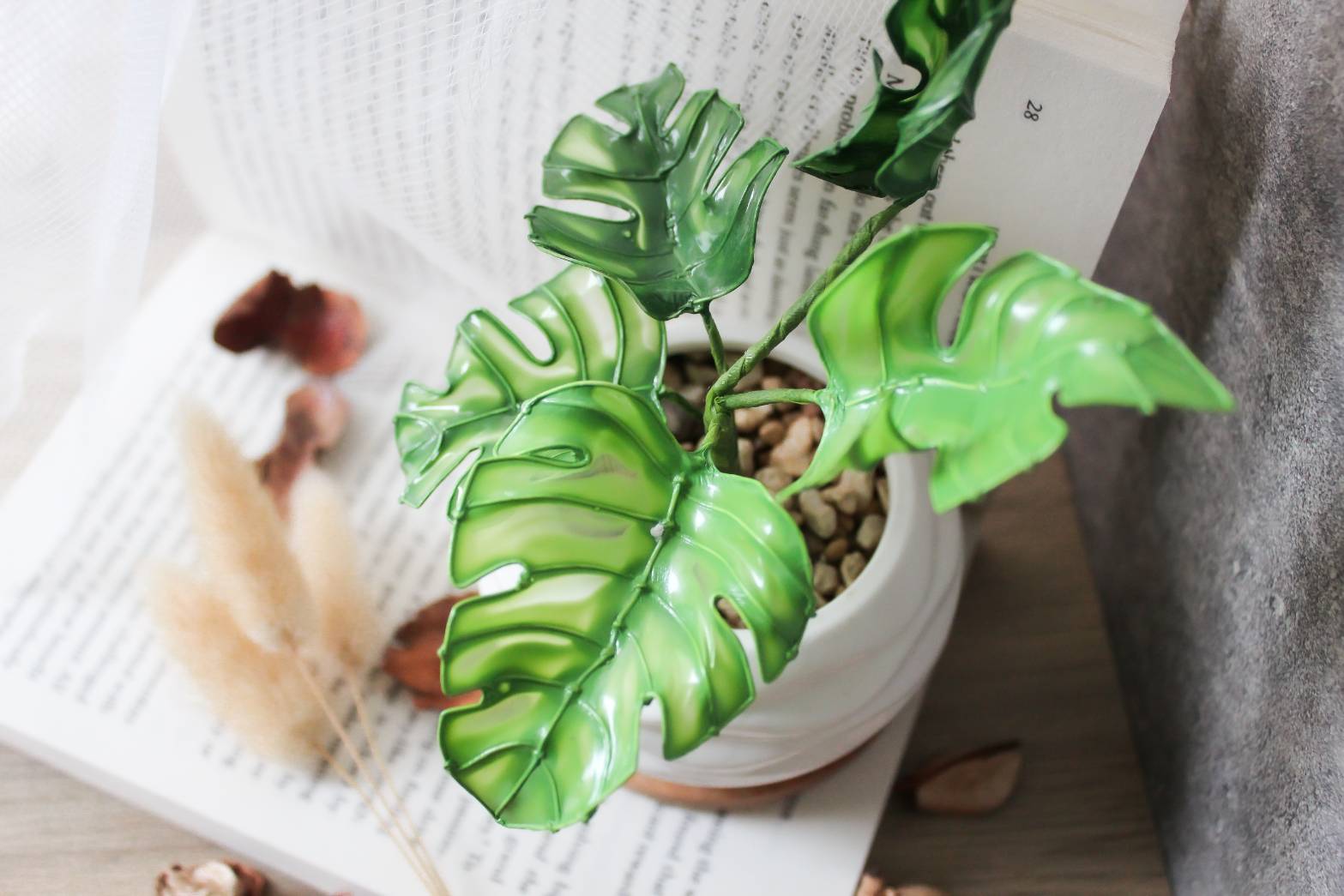 手作課程 | 日本樹脂龜背葉水晶花
The process
彎折鐵絲操作技巧,樹脂特性介紹,一步一步帶著你製作,最後完成作品。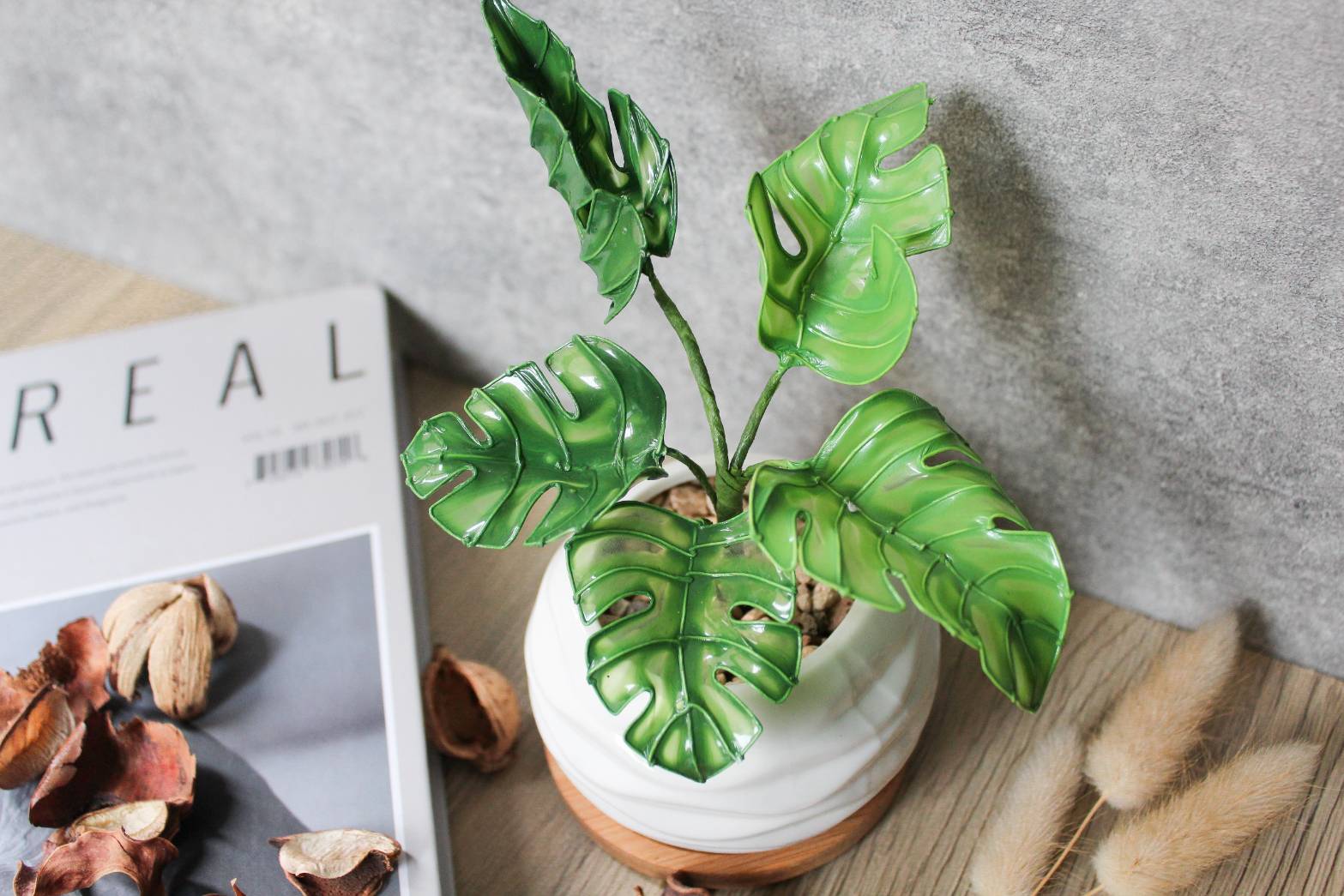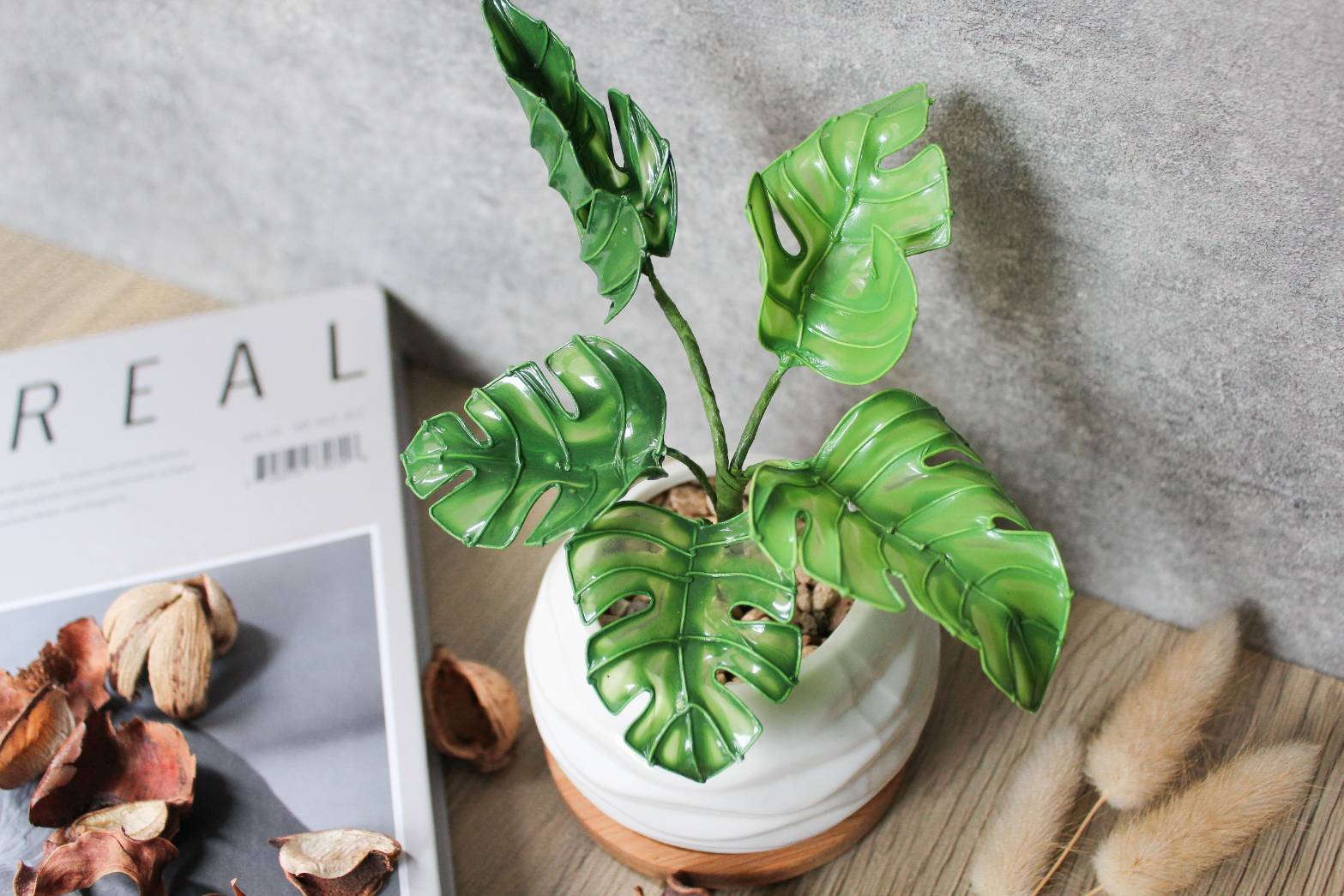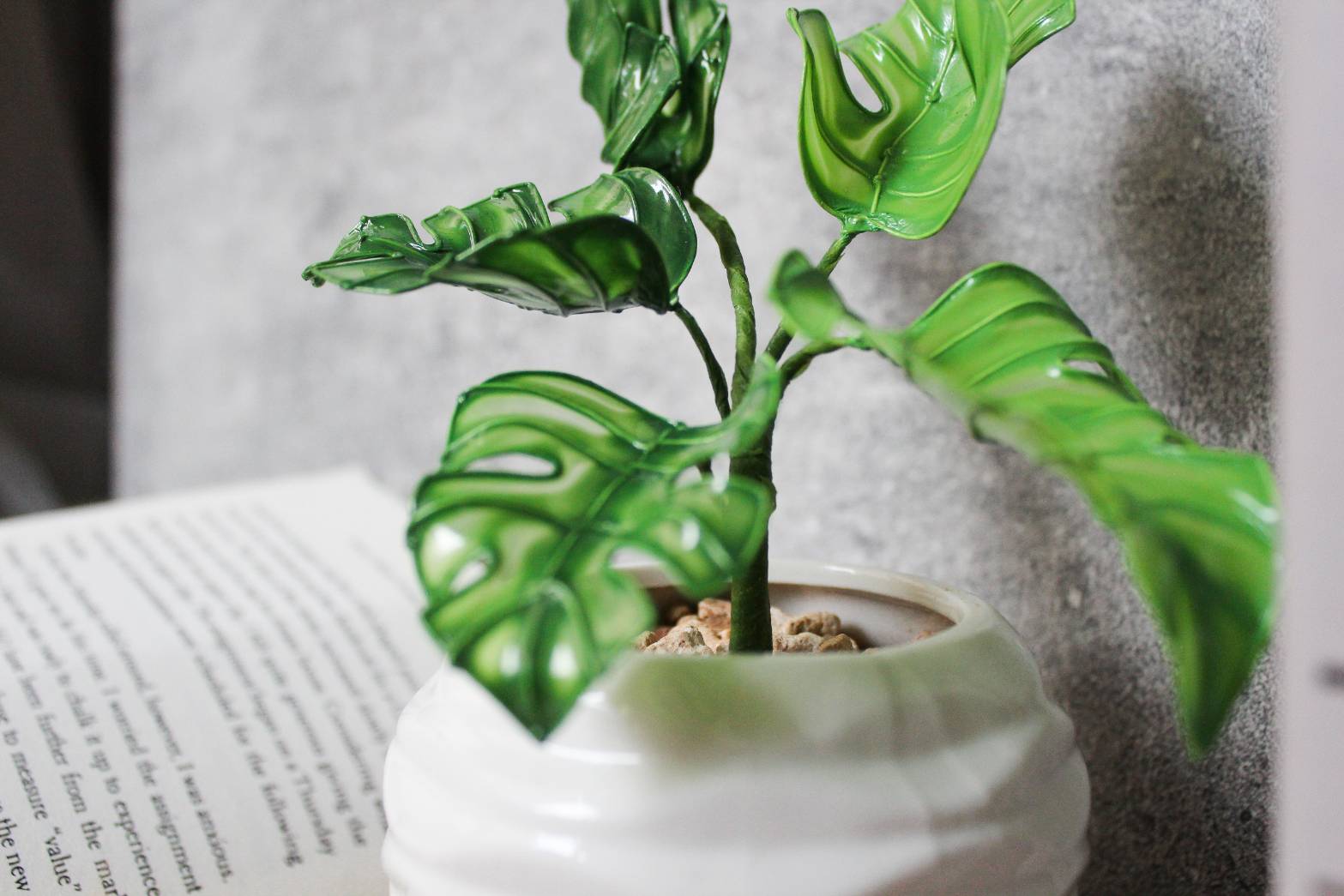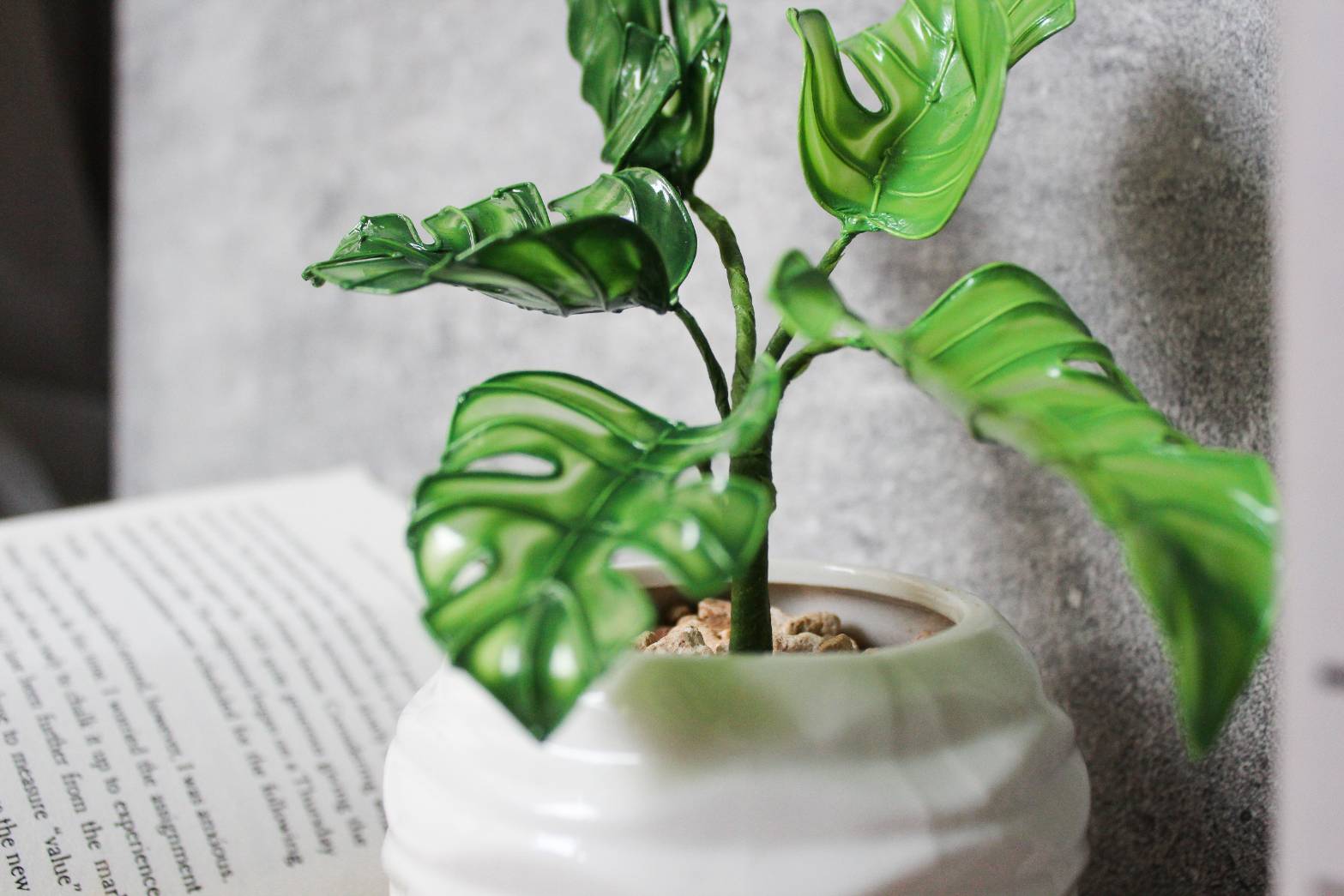 手作課程 | 日本樹脂龜背葉水晶花
Handmade Experience and Finished Product
透過仿真製作的樹脂龜背葉水晶花,能在陽光照射下折射出美麗的色澤,很適合擺在窗台邊唷!但建議不要碰到水,以免褪色與皺化。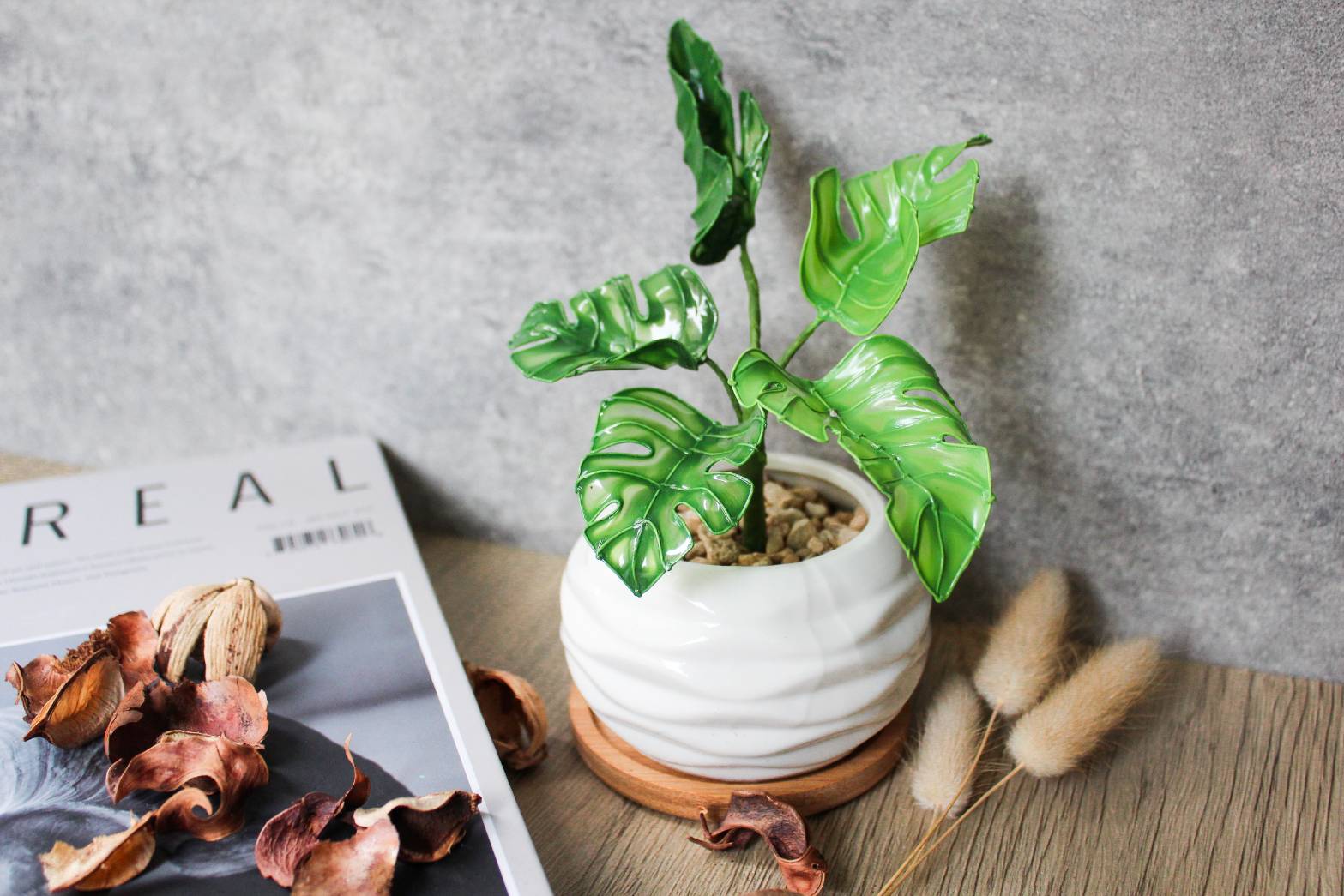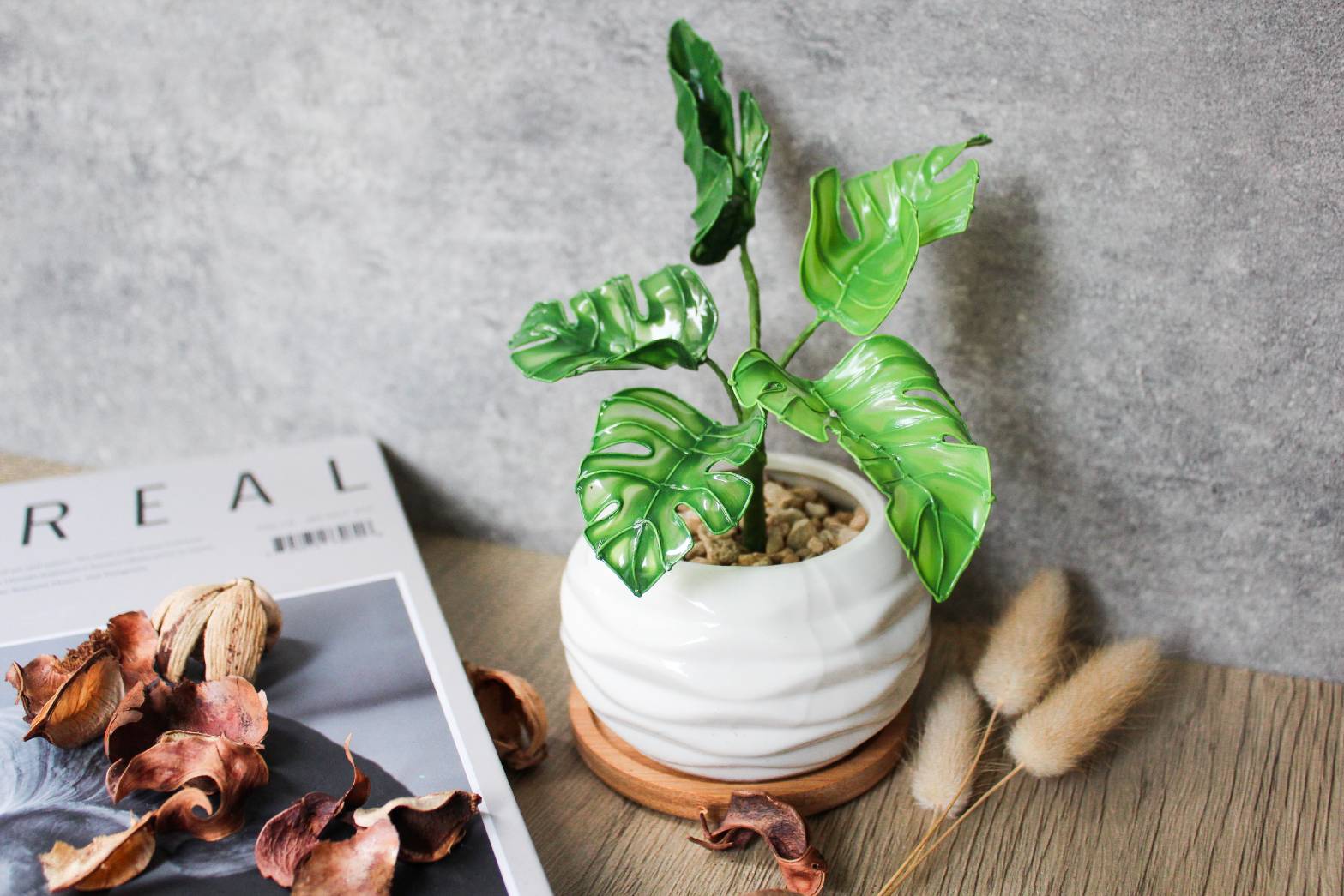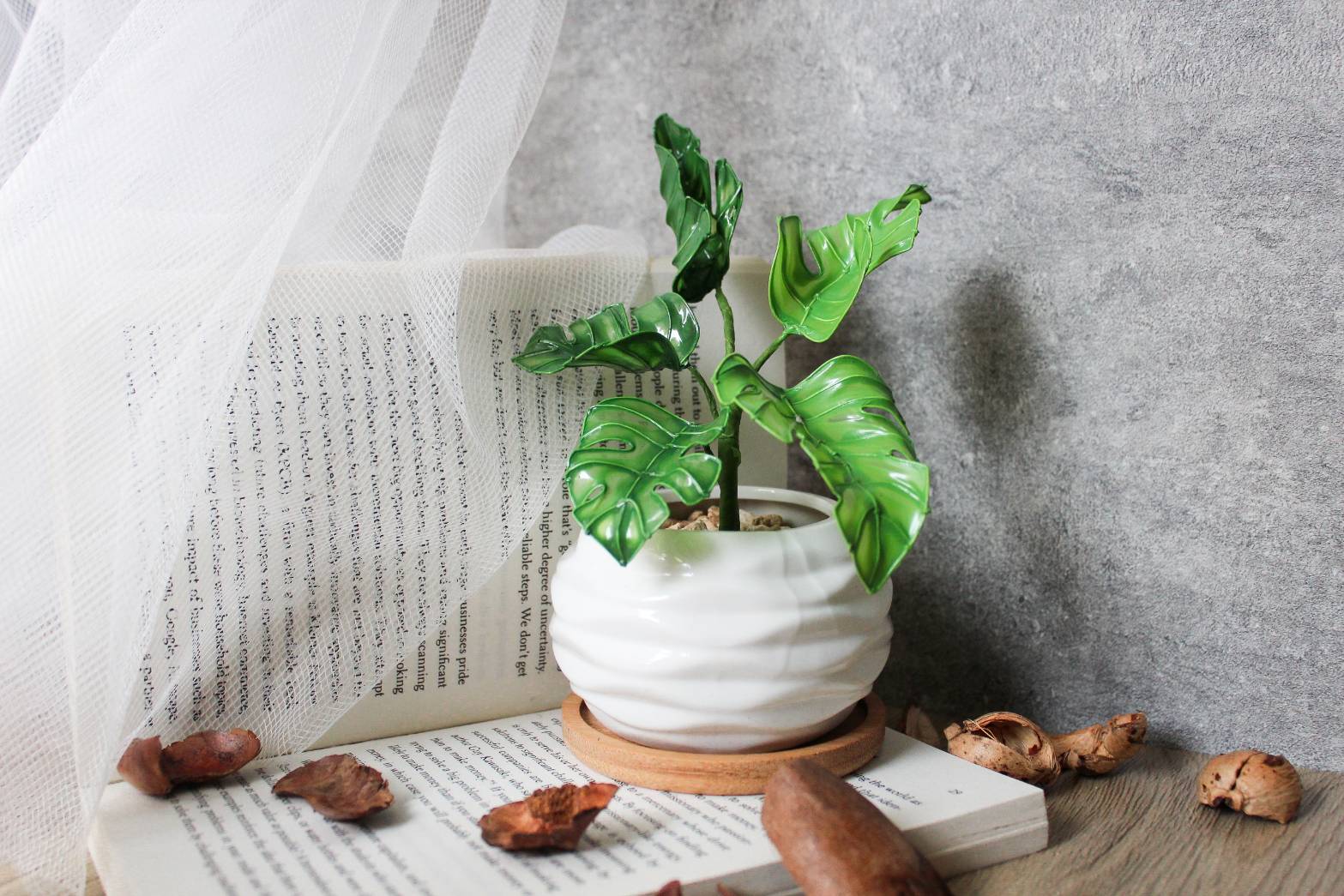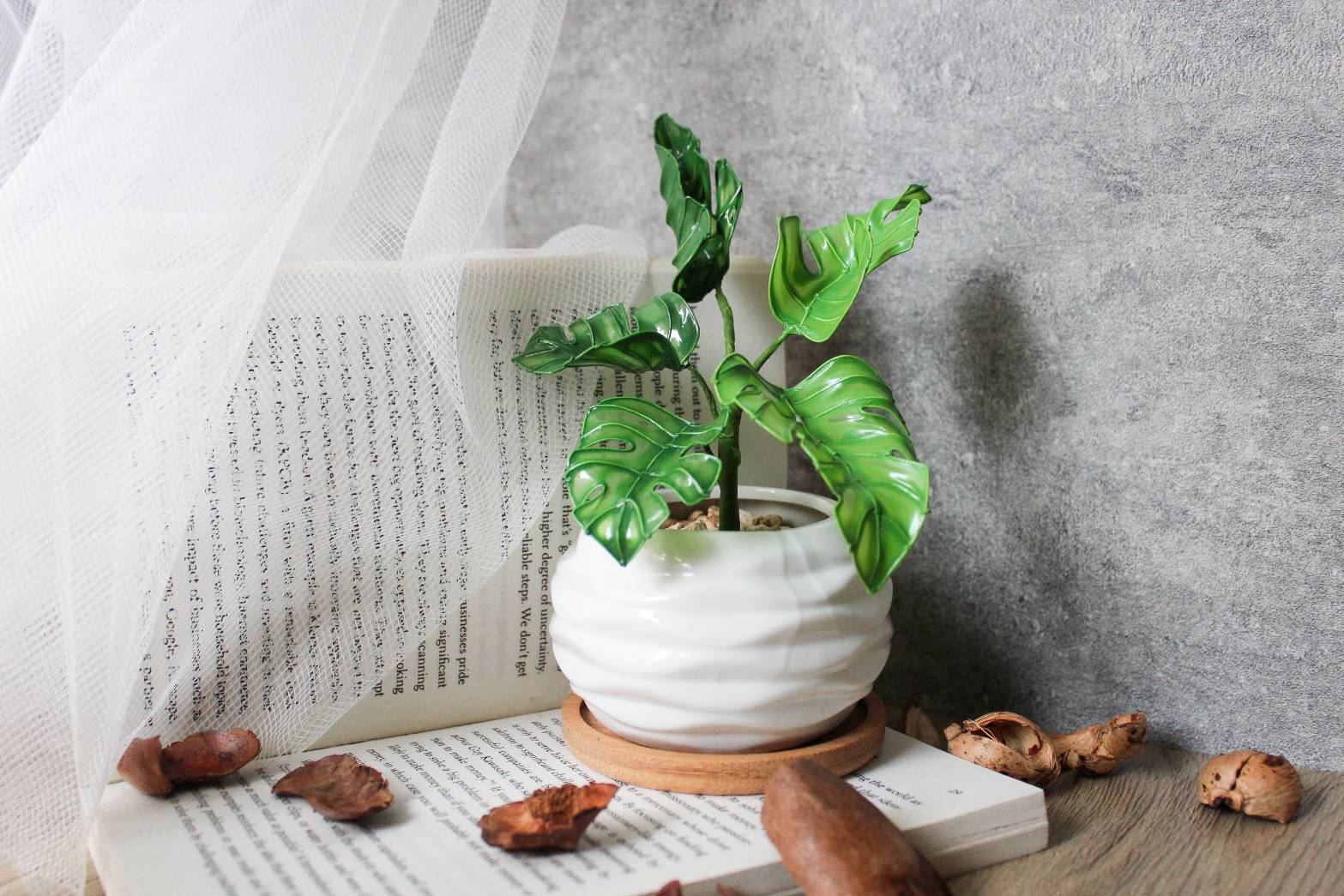 Course Techniques
樹脂的基本介紹
鐵絲選用
鐵絲彎折技巧成盆加工
Course content:
材料工具介紹應用
葉片塑形技巧
沾浸顏料技法
►活動資訊
・日期:
・2023/09/11 (一) 1830-2130(3hr)
・2023/10/27 (五) 1830-2130(3hr)
・2023/11/24 (五) 1830-2130(3hr)
・人數:1-8 人/場(最低開課人數:1人)
・包含:體驗活動、現場工具與耗材、寄送郵資、含自助式紅茶或綠茶暢飲
Location: 1st Floor, No. 121, Section 2, Hankou Street, Wanhua District, Taipei City 108, Taiwan
Transportation: Take the MRT (Mass Rapid Transit) and get off at Ximen Station, which is served by the Green Line and Blue Line. Take Exit 6 and turn left onto Zhonghua Road. Walk straight for about 5 minutes until you reach Hankou Street Section 2. Turn left and continue walking for approximately 7 minutes. The venue is located next to the Ciyun Temple, a historic site.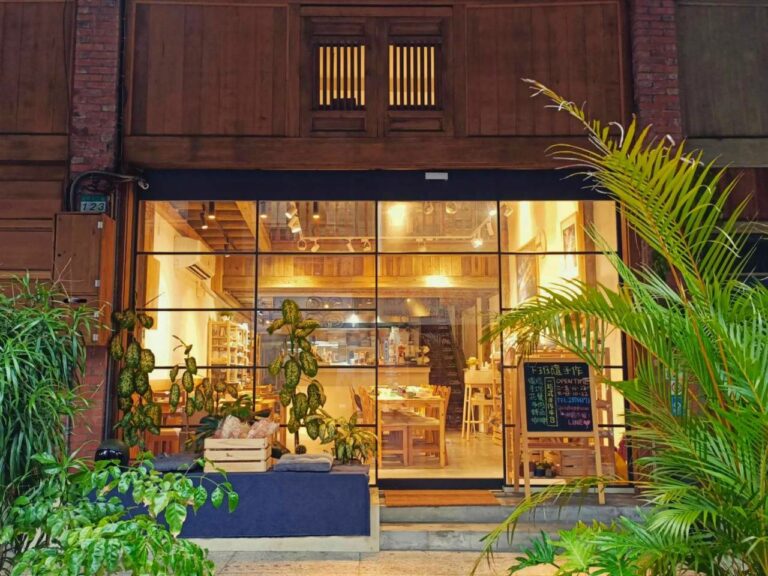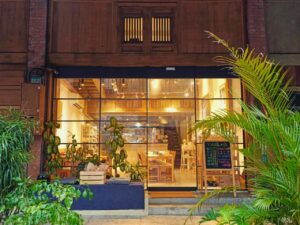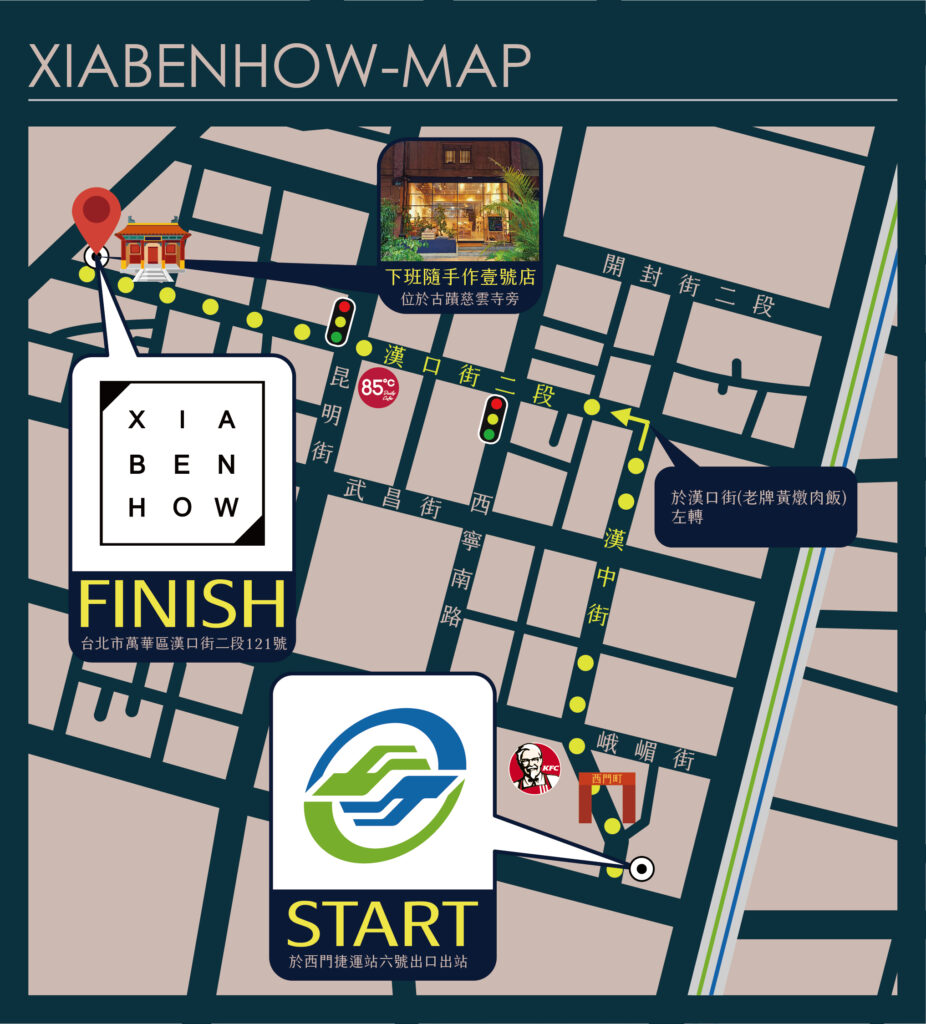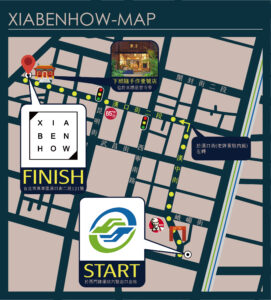 Ticket Purchase Information
Ticket Types Description
・單人優待票 NT$ 1980(市價 NT$ 2880)
Notice
After completing the order and checkout, the purchase details serve as proof of registration. Physical tickets will not be sent separately. Simply arrive at the venue at the scheduled time and check in on-site. No additional text messages or pre-course notifications will be sent.
Failure to complete the checkout after placing an order will be considered as an unsuccessful registration. Once the class is full, further registrations will be closed immediately. Those who have placed an order but haven't completed the checkout will not be included in the list of participants.
After completing the payment, if you are unable to attend or need to reschedule, please contact us in advance by visiting our Facebook fan page or calling us at (02) 2371-4171. The following rules apply:
According to the regulations published by the Consumer Protection Committee of the Executive Yuan, refunds will be processed in accordance with Article 9, Paragraph 1, Subparagraph 4 of the Supplementary Education and Continuing Education Act, and in accordance with Article 33 of the Regulations for Short-Term Cram Schools.
A. Refund requests made at least sixty days before the course start date will be eligible for a refund of approximately 95% of the total paid fee as agreed upon.
B. Refund requests made between the 59th and 8th day before the course start date will be eligible for a refund of approximately 90% of the total paid fee as agreed upon.
C. Refund requests made by students between the 7th and 1st day before the course start date will be eligible for a refund of approximately 80% of the total paid fee as agreed upon.
If you need to reschedule, you must do so within 2 months from the original course date and inform us proactively of your preferred rescheduled session. Failure to notify us will be considered as forfeiture, and if you are unable to accommodate the rescheduled time, please choose the refund option.
No refunds or rescheduling will be allowed on the day of the course. As the materials and venue have been prepared specifically for your attendance, failure to attend the course will be considered as forfeiture.
To ensure the rights of other participants, any student who arrives more than 15 minutes late on the scheduled day will be considered as forfeiting their attendance.
Please contact us for refund requests and provide your bank account number and account holder name. All refunds will be processed through cash transfer.
Participants must be at least 10 years old to enroll in this activity.
Only ticket holders are allowed to enter and participate in the event. Non-ticket holders are not permitted to accompany or participate unless there are exceptional circumstances such as a child needing parental assistance or specific cases where parent-child participation is required. Please feel free to contact the venue in advance for further inquiries.
If the number of registrations for a session does not reach the minimum required participants two days before the start date, We will reserves the right to cancel the session and will notify participants of either rescheduling to a different session or issuing a full refund.
Please arrive on time for the event. To ensure a smooth experience, please be mindful not to be late.
Food and beverages are not allowed in the workshop area. However, this course includes self-service red or green tea for your enjoyment.
Participants are required to comply with the rules of the venue and cooperate with the instructions provided by the on-site instructor.
In the event of force majeure such as natural disasters, beyond one's control, we will proactively contact participants regarding rescheduling or refund options.
During the experiential activity, the organizer will take side photos as needed and upload them to Xiabenhow's social media platforms. The organizer may use photos or videos containing your likeness for activity records or other promotional purposes related to enrollment.
If you prefer not to be photographed, please inform the staff on-site during the activity. We will take note of your request and make special arrangements accordingly.

about xiabenhow
Perhaps the length of life should not be measured from birth to death, but rather by the accumulation of joyful and worthwhile moments, second by second, as perceived by oneself.
Xiabenhow , Formed by a group of designers who are passionate about life and creativity, we pursue a life of beauty beyond work hours. We have decided to share more of our passion for life and aesthetics with others.
With the aim of enriching our experience of life, we extend our passion for handcrafting through teaching. Our team of designers comes up with creative ideas, while our skilled handcrafting instructors develop a wide range of products. We have created 17 categories and over 60 types of handcrafting courses, along with unique handcrafted design products. We want to provide an opportunity for everyone, even those new to handcrafting, to unleash their creativity and discover their hidden artistic talents with ease and joy.
Xiabenhow, Handcrafting enriches every moment of your life, bringing a sense of fulfillment and accomplishment.